The Annecy Lac Photo ALP contest is launch !
You have until 15th January 2023 to respond to the "imperfect moments" theme by sending your series of photos. Free registration is done via the site in the photo contest section here.
To your cameras! We look forward to your series!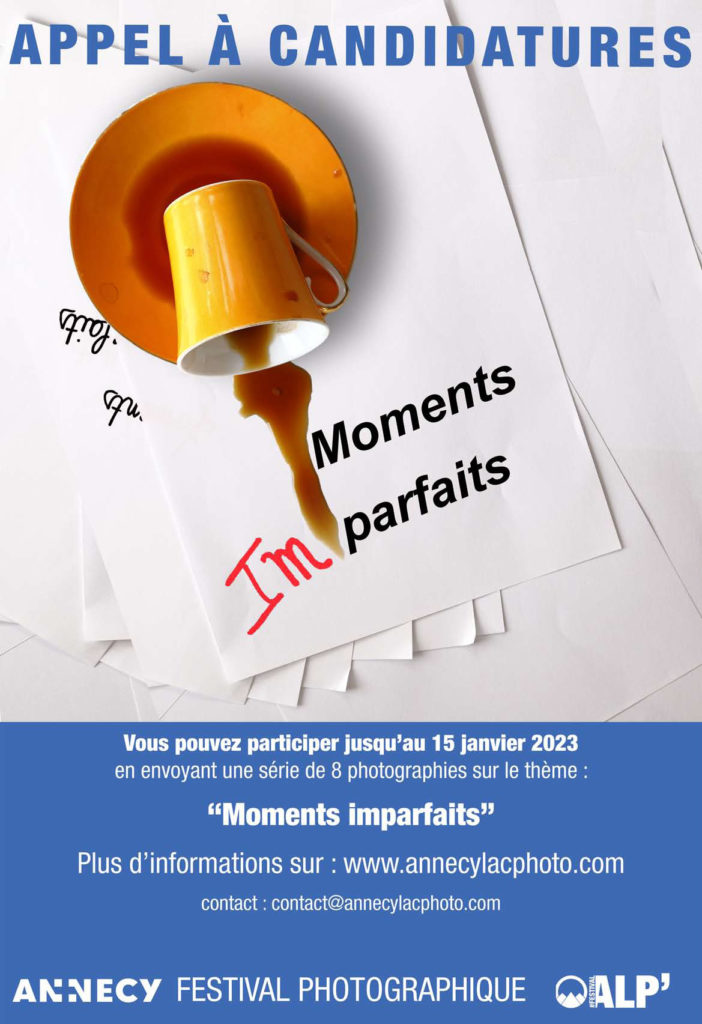 A series of 8 photographs is required for an adult registration. More information here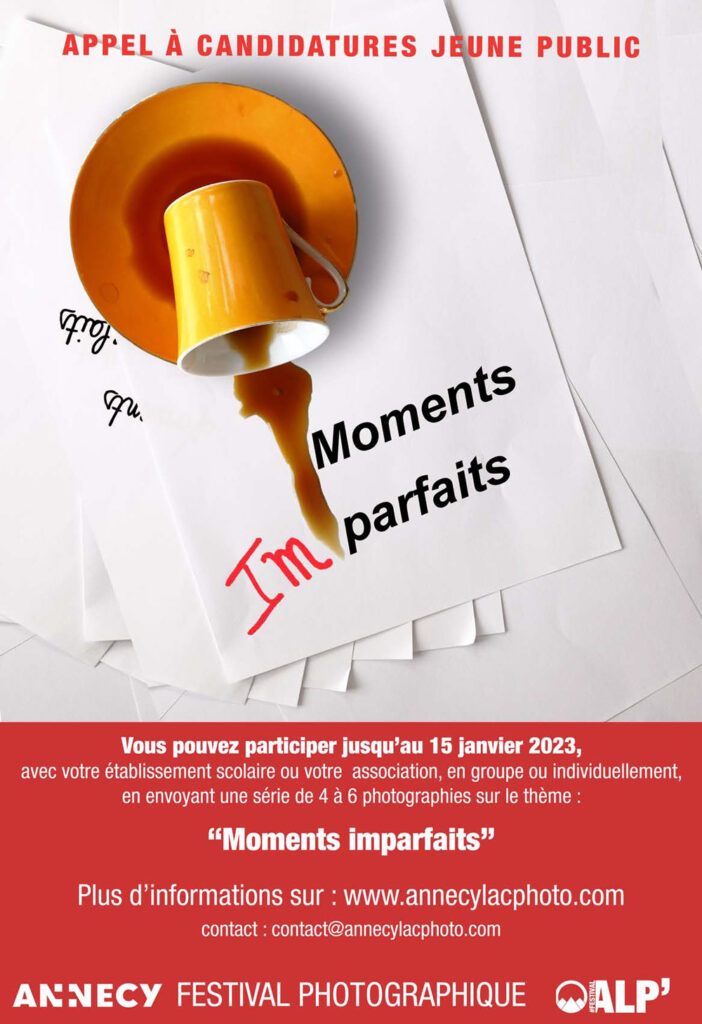 A series of 4 to 6 photographs is required for registration under 18 years old. More information here
All our news on https://www.facebook.com/AnnecyLacPhoto & https://www.instagram.com/annecylacphoto